The Maple Leaf is one of the only remaining Canadian symbols at what used to be the Canadian Embassy in Tehran.
Photo Credit: Nahlah Ayed/CBC
CBC reporter Nahlah Ayed and the Globe and Mail report that Canadian government officials are visiting Tehran for the first time since the Canadian embassy there was closed in 2012. There have been several meetings between officials of Canada and Iran elsewhere since the Liberal Party won the election in October 2015. Re-engaging Iran had been a plank in the party's campaign platform.
Listen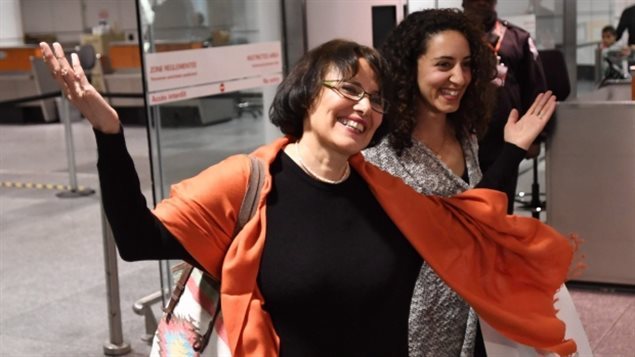 'Things can go wrong'
The Globe reports that on this trip, three Canadian officials are "advocating for consular cases of concern" and an improvement of Iran's human rights record. Better ties between the two countries would be of most benefit to over 120,000 Iranians living in Canada, says Bessma Momani, professor at the University of Waterloo.
"I think one of the greatest costs and …complications is that when Canadian-Iranians which will travel to their home country whether it's to take care of sick relatives or …to take care of business—inheritance and other issues. They don't have representation in their native country. And that's, I think, problematic if things go wrong. And things can go wrong."
And they do go wrong. There was a Canadian woman who died in a Tehran prison in 2003, and another who was released in 2016. The Globe quotes a source as saying there are current cases of concern which were raised during a phone call between Canada's foreign affairs minister and her Iranian counterpart on Monday, May 8th.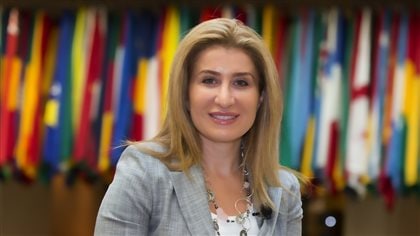 Voting in Canada rejected
The newspaper reports they also discussed a request from Iran that Iranians in Canada be allowed to vote in the Iranian election on May 19th. But that was apparently rejected by Canada, in part because there is no embassy and that is where a polling station would normally be set up.
Momani doubts business interests would drive a rapprochement with Iran. It is still difficult to do business there.
While Canada will work to re-establish diplomatic ties, she does not think the Canadian embassy in Iran would be re-opened any time soon. This would be a politically risky move not likely to sit well with Canadian allies like the United States.
First Iran would no doubt want changes to a law that allows victims of terrorism to sue sponsors of state terrorism. In 2014, a Canadian judge ordered the seizure of millions of dollars of Iranian assets in such a case.