German Foreign Minister Sigmar Gabriel (L), U.S. Secretary of State Rex Tillerson (C), and Canada's Foreign Affairs Minister Chrystia Freeland pose for a family photo during a G7 for foreign ministers in Lucca, Italy April 11, 2017.
Photo Credit: Max Rossi / Reuters
As U.S. Secretary of State Rex Tillerson begins talks with the Russian government in Moscow over its support for Syrian President Bashar al-Assad, Ottawa is calling on the Kremlin to decide whether it wants to align itself with a "murderous regime" that kills "sleeping children" or Western democracies.
Speaking to reporters via teleconference call from Italy where she attended a G7 ministerial meeting, Canada's Foreign Affairs Minister Chrystia Freeland said "Assad must go" following last week's deadly chemical weapons attack in northern Syria, attributed to the Syrian regime.
"Russia needs to decide whether it wants to double down on its support for this murderous regime that is committing war crimes or whether it wants to say: 'We do not want to be associated with this,'" Freeland said Tuesday.
No future for Assad
She called on Russia to pressure the Assad government to participate in political negotiations aimed at resolving the six-year-old conflict that has killed nearly half a million people and displaced 11 million Syrians.
However, Freeland said her G7 colleagues agreed that "Assad cannot remain in power in Syria."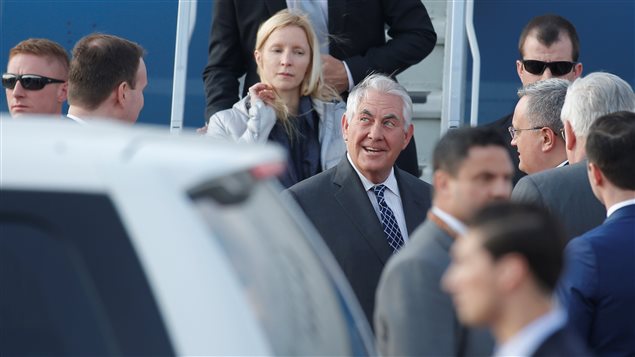 The renewed calls for regime change in Syria followed a vicious chemical weapons attack in the rebel-controlled town of Khan Shaykhun, in northern Idlib province on April 4 that reportedly killed 86 civilians, including at least 20 children.
Three days later, the United States launched a barrage of cruise missiles at a Syrian air base that was suspected of being the launching destination for the aircraft that carried out the attack on Khan Shaykhun.
The missile strike ordered by President Donald Trump received strong support from U.S. allies including Canadian Prime Minister Justin Trudeau, who welcomed the "limited and focused action to degrade the Assad regime's ability to launch chemical weapons attacks against innocent civilians, including many children."
Ultimatum to Russia
President Vladimir Putin's office called the cruise missile strike on the Syrian air base a violation of international law and a "significant blow" to the Russian-American relationship.
Before flying to Moscow for talks with his Russian counterpart Sergey Lavrov, Tillerson issued an ultimatum to Russia, saying it had choice to either side with the United States and like-minded countries on Syria, or embrace Iran, militant group Hezbollah and Assad.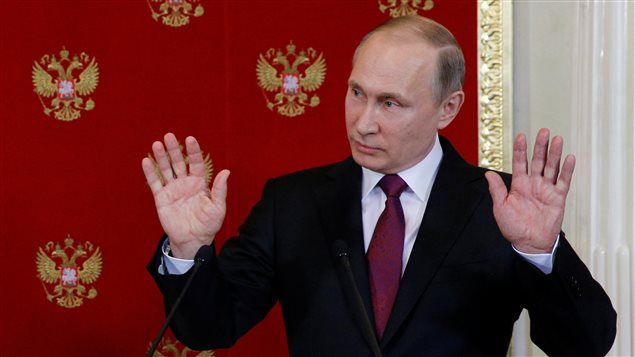 Putin has angrily defended his Syrian ally, saying the chemical weapons attack in a city controlled by al-Qaeda affiliated rebel groups was a last-ditch provocation designed to draw the West into a direct confrontation with Assad.
False flag attack?
"We have reports from multiple sources that false flags like this one – and I cannot call it otherwise – are being prepared in other parts of Syria, including the southern suburbs of Damascus" Putin said Tuesday during a joint press conference with Italian President Sergio Mattarella in Moscow. "They plan to plant some chemical there and accuse the Syrian government of an attack."
Russia has maintained that the Syrian government had nothing to do with the chemical attack in Khan Shaykhun, which is controlled by Hayat Tahrir al-Sham, a coalition of rebel groups created by the al-Qaeda-affiliated  Jabhat al-Nusra.
"This reminds me very much of the events of 2003, when U.S. representatives in the Security Council showed alleged chemical weapons discovered in Iraq," Putin said. "A military campaign in Iraq ensued, which ended with the destruction of the country, an increased terrorist threat and the emergence of ISIS on the international scene – no more, no less."